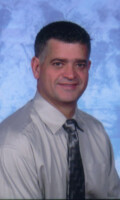 Ray Muniz
Senior Pastor
E-Mail:

Pastor Ray Muniz has served in Christian ministry for over 46 years, and has a special heart for ministering to families. He previously served as youth minister, worship leader and assistant to the pastor at Nazareth Baptist Church in West New York, NJ.

He has a degree in theology from The Southern Baptist Theological Seminary in Louisville, Kentucky. He has been the pastor of Christ Community Church since 1996, seeing the congregation grow from 13 families to now over 40 families. Pastor Ray has been married to his high school sweetheart Norma for 42+ years and has three sons, Raymon (35), Christopher (34) and Michael (31) and one beautiful granddaughter (Mia Rae) born in 2022 to Michael and Jessica Muniz.
Norma Muniz
Children's Director
E-Mail:

Norma Muniz has a Bachelors degree in Organizational Management from Nyack College in Nyack, NY, an Associates degree in Occupational Studies from Katherine Gibbs Business School in NYC and a CDA from Jersey City State College, NJ. She has been a pre-school director and kindergarten enrichment teacher since 1998 at Building Blocks Child Center, a ministry of Christ Community Church in Waldwick, where her husband Ray is the senior pastor.
Norma has worked with pre-school and young elementary age kids for 30+ years in church and Christian education. She has help start, direct and teach in two separate pre-schools.
Norma has a great heart for God and her family. She has a passion for helping young children learn about God and being equipped to become healthy and happy adults.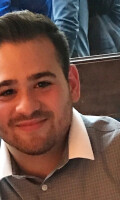 Michael Muniz
Worship Leader
E-Mail:

Michael came to Christ at an early age and since then his development into a Godly man has been steady.
He began to develop his musical talents when he was about 16 years old. First learning to play the electric guitar and then working on his voice.
Next he started a worship band that led the music program during the kid's church.
Soon his talents were noticed and he was asked to be a part of the church's worship band.
Now God has moved him into the sole role of worship minister and the next phase of his service to Christ is on its way.
In addition to leading worship, Michael has been trusted with the backup role of preacher.
Michael is married to Jessica and they have one beautiful daughter (Mia Rae) born in 2022.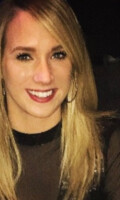 Caitlin Tello
Preschool - Administrator
E-Mail:

Caitlin is an incredibly gifted and hard-working individual who has been with Building Blocks for the past 13 years.
She has a college degree in business.
She is Norma's administrator assistant and also the assistant director for the center.
Caitlin is married to Jonathan Tello and they recently had their first child, a precious little girl.